Centrifugal Fan can be divided into High Pressure Fan and Low Pressure Fan based on pressure level.
Features
- Rugged structure can minimize the maintenance requirements
-100% dynamic balancing testing to minimize vibration and noise
- Air inlet and outlet direction is very flexible for different needs of installation.
- Stainless steel fabrication is also available if need.
- Widely used in dust collecting system and pneumatic conveying system
Technical Data-High Pressure Fan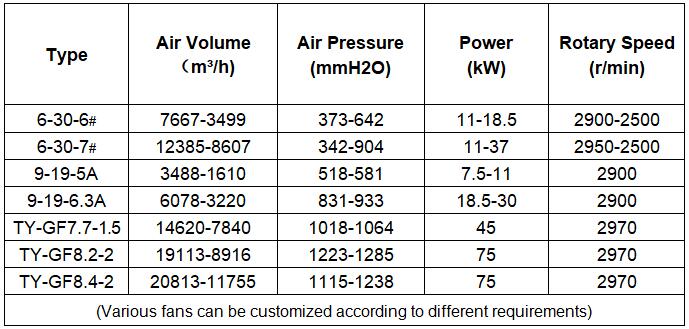 Technical Data-Low Pressure Fan